GRINDLEFORD PARISH COUNCIL
  ••••  Traffic Survey  ••••
A traffic survey was developed at the request of Grindleford Parish Council. 410 surveys were distributed, and 129 were returned.
The survey included details of car ownership, walking and cycling, traffic and parking issues and bus use.
You can read or download the details here:
Formed with the aim of exploring ways through which we can mitigate the excessive speeds, parking and traffic volume that are affecting our quality of life and, above all, safety.
For the time being these meetings are being held online and are open to all members of the village. For more details, please fill in the enquiry box at the bottom of the page.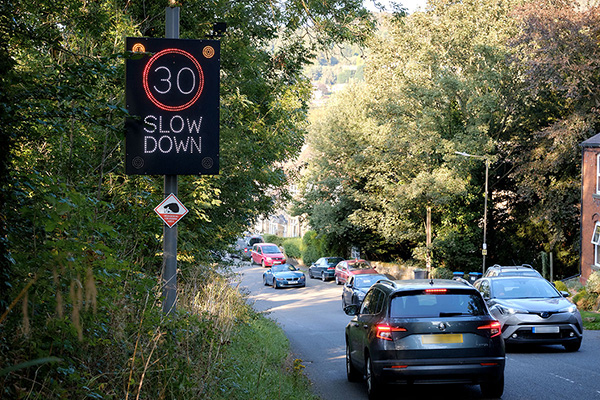 Ask for ANI
As you may already be aware pharmacies across the country can help anyone who is suffering from domestic abuse.
If a pharmacy has an Ask for ANI poster on display and you are suffering from abuse, you can ask for immediate help and support by using the 'Ask for ANI' codeword.
More details here
Our impressive War Memorial is situated in the area known as The Green. This, in days gone by, was the village centre with a Post Office and Kenyons, the large village store. Kenyons was situated on what is now the Hotel car park.
On the surrounding walls of the Memorial we can see evidence that
……continued
Did you know that Grindleford Parish Council pays for the Grindleford News each quarter? 
The Grindleford News was started in – guessing – about 2003 by Frank Galbraith, who felt that a regular magazine with news about the village would be a good idea to keep everyone in touch with what was happening. 
Grindleford was both a very different and very similar place in those days …..continued
Grindleford Parish Statement
A very informative Parish Statement has been produced by the Parish Council for the Peak District National Park.
This includes a history of Grindleford and a great deal of detailed information about the village. It can be viewed on the Peak District National Park website here (opens in new window) and is well worth a read.

For some time the Parish Council have been financially supporting grindleford.com , the village's own website.
Run by volunteer Matt Heason, the village website is a strong indicator of the energy and vibrance of our village and is full of information and interest.
(link opens in new window)
All these photographs taken by John Mottershaw. They will be updated to reflect the seasons and local events.   
John is a professional photographer who regularly records the beautiful countryside round the village when out on walks with his dog Alfie.
You can see his wedding work on his website here.
(Click images to enlarge)
Please don't hesitate to get in touch with us. Either fill in the form or email us.
Your communication will go directly to the Clerk to the Parish Council, who will endeavour to get back to you as soon as possible.