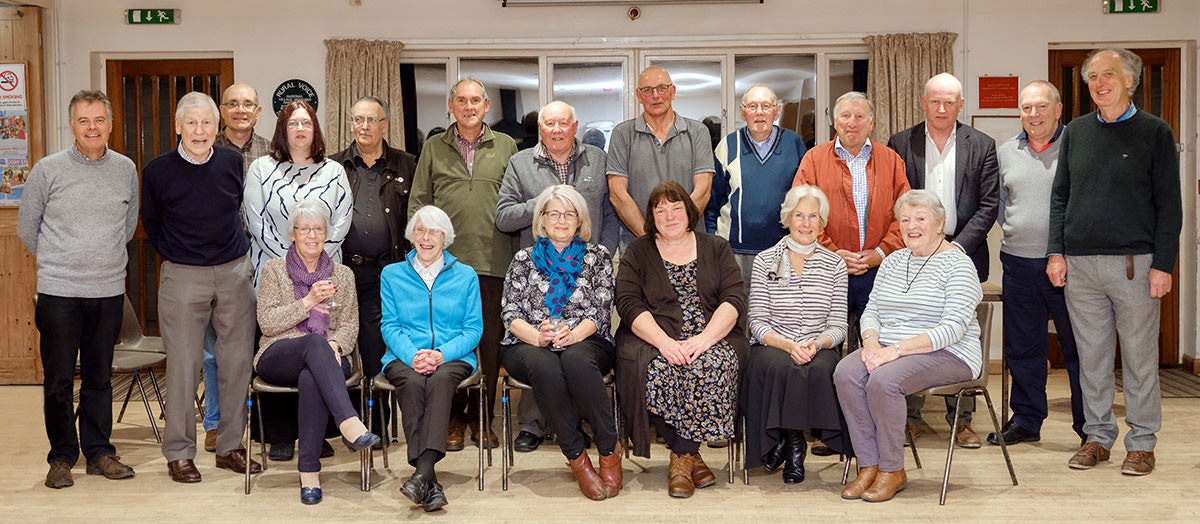 I have lived in Grindleford for 34 years and have two grown up sons who both attended Grindleford Primary school and local secondary schools.
I have been a member of the PC since 2000 and am currently the Chair.
I worked for over 40 years at DDDC before taking early retirement at the end of 2019.
I enjoy cycling, motorcycling and pottering about in the garden.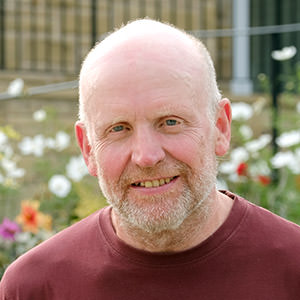 I have lived in Grindleford since 2000, when we moved here from SW London. Our kids are now grown up, but we were parents at Grindleford School for a decade, and this has helped us put down deep roots here. I live just inside the village boundary on Sir William Hill Road, so I am happy to speak for Sir William or Bank Top Lane interests. 
More widely, I would see the two main challenges for the village being (i) a cluster of environmental issues: how do we work to reduce carbon footprint, can we collectively work towards cleaner transport and energy, can we mitigate the effects of car use on the village, and can we address our disappointing levels of biodiversity (ii) promoting quality of life for young people, for whom growing up away from the city can have its downsides, and who in recent months have taken the biggest hit through Covid restrictions.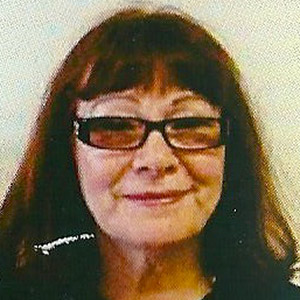 Elizabeth Coe (Vice Chair)
I became a parish councillor to help, guide and support the community where I could.  Hopefully to have some influence on decisions that benefit the people of the place I call home.    I have considerable experience working with government, and public services so have an understanding of how this works.  I am enjoying the role of vice chair, and working with some very dedicated people all of whom try extremely hard to ensure the safety of residents, and that the environment is safeguarded.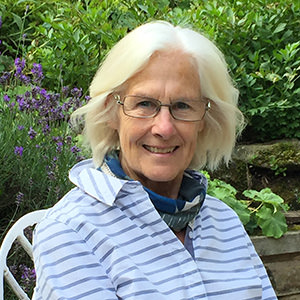 I have lived in the small community of Stoke, Grindleford for over 30 years. I am a professional classical musician and, along with free-lancing internationally, I enjoyed tutoring at Sheffield university and a private teaching practice. Whilst bringing up a family, I became a dedicated environmentalist and support all genuine initiatives to safeguard our planet, from our rural community to our world biodiversity. Local issues are of great importance to me and I am intolerant of injustice. 
The garden is a haven for wildlife (some more welcome than others) and I delight in dog walking in the area in addition to a passion for chamber music, opera and Portugal.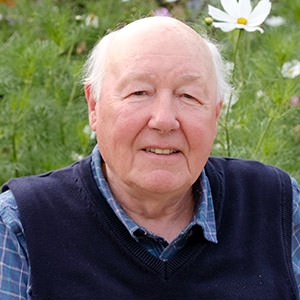 John was chair of the Parish Council for many years and ran the village Post Office. He is extremely active in the village with his work on the Playing Fields Committee and tireless work that is too limitless to detail here!
John is probably too modest to list in full his contributions to Grindleford life, so this is just a tiny snippet to fill in the gap until his hectic schedule allows him time to write a little about himself!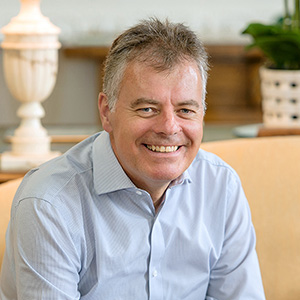 I've been on the Parish Council for 11 years and, along with my family, have been a part of this special village since 1984.
I'm also involved in running the youth club, and am on the Neighbourhood Watch committee (we don't have a lot of crime here but all crime matters). I also served some time as a governor at Grindleford School and edited the village news for a few years.
I've been in professional photography all my working life and having practised commercial and travel photography for some years, I now specialise in weddings.
Favourite pastime is putting on my boots and going walking in the hills with our dog.
I have been a Parish Councillor for 9 years and have lived on Sir William Hill Road for over 20 years.
I am also a Governor of Grindleford Primary School, a member of Hope Valley Climate Action, and a volunteer driver and Trustee with Bakewell and Eyam Community Transport. 
In 2019, I was elected as a District Councillor, representing Grindleford along with Abney, Eyam and Hathersage.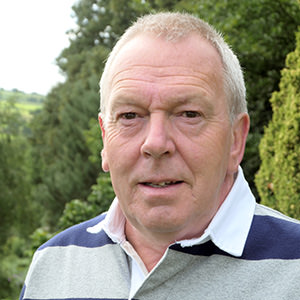 I grew up in Sheffield and have lived all my married life in Derbyshire, eventually moving to Upper Padley in 2004.  We have two married daughters and three grandchildren.
I have been involved in the building services industry for most of my working life, and started my own business in 1992 eventually selling it and retiring in 2013.
Grindleford has always had a special appeal to us. I became a Parish Councillor in 2019. I was a founder member and am currently treasurer of Friends of Grindleford Station (FoGS) and I am also the treasurer of Upper Padley Residents Association.
I have been associated with Grindleford for almost 50 years and have lived here for 43, residing in 3 separate areas of the village. I have a wife, Alison and two daughters, both of whom attended the village school.
Over the years I have had the privilege of being involved with the Cricket Club, not only playing, but as their Chairman and Groundsman. I also enjoyed my time as Chairman of the Carnival Committee and my years spent as Manager of Country Choice.
I enjoy watching Cricket, Football and Holidays!
I am clerk to Grindleford Parish Council.  I moved up to the Peak District twenty years ago.  Both my children, now grown, went to Grindleford primary school and I still have strong links there.  I also co-manage the local community shop and help the church, who gave the shop a home, with their accounts. 
I enjoy reading and gardening.  I still feel like I am on permanent holiday in this lovely part of the world after living in London, and  I am the proud owner of an ebike, trying hard to use it instead of my car whenever I can
Please don't hesitate to get in touch with us. Either fill in the form or email us.
Your communication will go to the Clerk to the Parish Council, who will endeavour to get back to you as soon as possible.