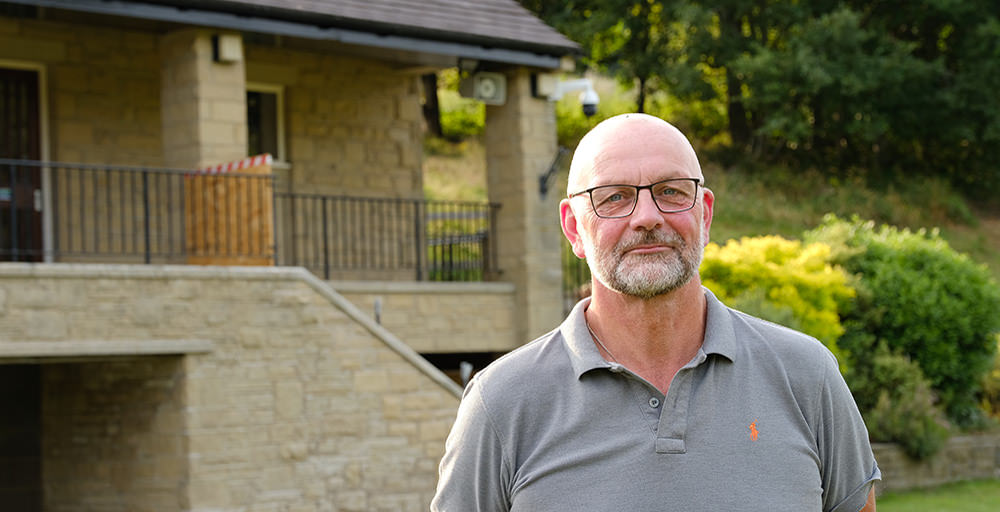 Welcome to Grindleford Parish Council.  There has been a Council in this village since, I think, 1923, and the  role of Chairman is a job I am honoured to do.   I was born in Eyam and went to Hope Valley College, where I met my wife Diane, a second generation Grindlefordian.  I have lived here most of my adult life, both our boys went to the primary school here,  and it is very much my home.   
The Parish Council exists to protect and serve the village and those who live in it, and its duties are wide ranging.  Each year we set an annual budget which allows us to look after assets in the village such as the bus shelter, Jubilee Gardens, the pinfold and the War Memorial. We liaise regularly with Derbyshire Dales District Council and Derbyshire County Council to keep our roads maintained, pavements cleared and signage clear of overgrowing trees and hedges. We comment on planning applications within our boundary, and we top up salt bins.   At our regular meetings, which are held on the second Thursday of each month at 7.30pm, we listen to any resident of the village who wants to make representations on an issue of importance to them, and we aim to give a careful and balanced response taking into account the views of everyone who lives here. 
These are just a few of the Council's duties and no two months are the same.  Recent issues which have come to us for discussion are the proposed new mobile phone mast, the works being done at the railway, and new plans for greener transport in the Hope Valley.  So quite an eclectic mix. 
Many Parish Councils are responsible for the local playing fields and sometimes the cemetery.  In Grindleford's case, which is quite unusual, the Playing Fields Association looks after the cricket and football facilities and of course the church looks after our graveyard.  
We are looking to find ways to work with other councils in the Hope Valley, and they with us, because together the Councils can do much more than they can separately.  This is a new shift of focus and offers some exciting opportunities in the future.  Grindleford is also a lively member of the Hope Valley Climate Action group and the Council supports initiatives of theirs which are beneficial to our village.  
We are funded by a precept, or grant, from the County Council each year, and ours is one of the lowest per head of population in the valley.  There is always the option to raise it to fund projects which the whole village would benefit from, but that would be reflected in Council tax bills so would need properly worked up discussions with residents to make sure that it is the right thing to do for everyone.  We haven't done that yet, but it is always on option if the village wants to do it. 
Every year we are audited by an internal and then an external auditor to make sure that we are properly looking after the Council's money.  The audit papers will be posted on the Parish Council noticeboard in August if you would like to look at them.  The noticeboard is situated at the foot of the bridge near the Old Post Office. 
Any resident of the village can be a Parish Councillor.  Usually when a position becomes available we will invite applications, and always try to keep the balance so that the village is well represented.  Councillors time, interest and diligence is always very much appreciated and our current Council have a terrific spread of expertise and focus, which is very helpful in keeping the village clean, tidy, safe and looking to the future.  
I feel very fortunate to be part of this time-honoured third tier of Government, the tier which is closest to the people who live and work in this special place.  I am always pleased to hear from residents and will try my best to answer any questions you may have.  Please contact the clerk Sarah Battarbee grindleparish@gmail.com if you would like to get in touch.  
Please do read the piece here which the Clerk has posted, which explains how to attend a meeting, where to find agendas and minutes past and present, and what to do if you have a query you would like the Council to consider. 
I hope you enjoy reading our new website, which has been put together by John Mottershaw (his photography website here ):  we are very grateful to him for his time and expertise. I think you will agree he has done a lovely job for us.  We will be posting things of interest as well as things of importance on this site in the future weeks and months, the only limit being that they have to be of relevance to the Parish Council (the village website, newsletter and Facebook page doing such a good job with all the other news).  We'll keep you informed as issues develop so that you can see how things went, and we will dig into our own archives and bring you some snippets from the past as we go along. 
Meanwhile best wishes from me and all the Council members 
Bob Wilson. 
Please don't hesitate to get in touch with us. Either fill in the form or email us.
Your communication will go directly to the Clerk to the Parish Council, who will endeavour to get back to you as soon as possible.